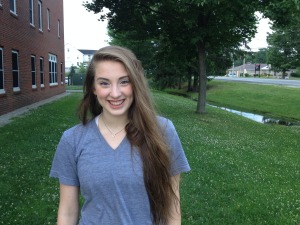 Name: Sophie
Hometown: Edmonton, Alberta, Canada
Studies: I've taken ballet, tap, jazz, modern, contemporary, improv, West African, and some capoeira classes.
What do you admire most about dancers? Dancers have a good sense of dedication, working hard, and respect.
What is your biggest movement indulgence? Honestly, it changes daily.
Advice to other dancers: Respect your own learning process and be patient with yourself.
Major influences: My sister just finished the four year training program at Joffrey Ballet. So, I have a very supportive family. Having a family that's really supportive of dance is huge!
How has BDF Young Dancers Workshop inspired you? I look around after class, I look at my skin, and I just think that this is so great! I'm so grateful to be able to move. I've probably felt that here more than at any other place.
This post was written by Ashley Yergens. Ashley is a Social Media Intern for the 2014 summer.