This summer, I have had the privilege of being enrolled in Michel Kouakou's Afro-Modern class at the Bates Dance Festival. It is first thing in the morning, and I always leave energized, sweaty, and ready for the day. Michel usually begins the class with floor work, as he likes to have us "massage" our bodies with the floor. He is always reminding us that "the floor is our friend," and to release our muscles into the movement. I often have difficulty not rushing and keeping my body loose, but Michel is always patient and allows us time to explore the style. His movement is very fluid and uses a lot of spiraling. He emphasizes using the entire body rather than one particular part.
Today, our class worked on a long, complicated combination, and although I struggled a little, I felt extremely accomplished when I finally conquered the sequence. After class, Michel told us that once we establish ourselves within the movement, we will become stronger. I greatly appreciate his encouragement and emphasis of bringing our own personality and style to the class.
This week, I had a chance to sit down with Michel and learn about his history and his experience here at BDF.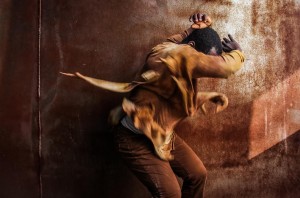 BDF: Can you tell me a little bit about your background with dance?
MK: I am originally from the Ivory Coast. I think I was lucky to start dancing as a little boy on the street first. In the Ivory Coast where I grew up, we used to have dance groups for young kids that would compete with groups from other towns. In every village there were artists, sculptures, singers, writers, and dancers. So that got me more interested in dancing, which wasn't traditional at all, but that's where I learned the basics. When I first joined a dance company I didn't fully understand how they were transforming traditional dances. Back home, traditional dance wasn't my main focus. In the company that I was in, we were only learning movement and playing with it. I went to Germany and I started to work with an international artist, and then I started to understand dance a bit more. I worked with choreographers in Asia as well. I was really interested in pushing myself further and I had to go back and learn more traditional dances and find a good balance. I don't like labels, and therefore I don't want people to see me as only an African dancer.
BDF: What was your experience with dance here in the United States?
MK: When I came here, my first job was with Reggie Wilson. I met him in Senegal in 2001. When I got to the U.S. I went to his workshop and then started working with him. It was a great experience. I started making my own work in 2003, and so I was fully doing my work and traveling as well. I currently have a pick up company, and I will call my dancers when I have a project. The last project I did had 13 dancers and it went to Germany, the Ivory Coast and the Joyce Theater.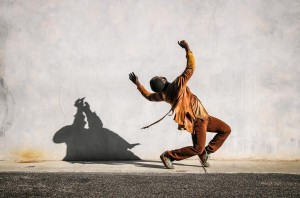 BDF: How did you come here to Bates?
MK: That's an interesting story. My son's mom met Marc Bamuthi Joseph in India in 2002. She went for a school project because she's a composer. She showed him a video of my work, and he thought it was really good and invited me to the Bates Dance Festival to visit in 2006. I showed my work to Laura Faure when I was here, and she invited me back to teach as a guest artist in 2007. The last time I was here was 2012; I haven't been here in the last three years. And here I am again. Every time I come here I feel like I've come home. I feel like I have an open mind and I can work here.
BDF: Do you have any stories from dancing abroad?
MK: When I was in Amsterdam, I was supposed to dance for the Lion King. I did the audition but I was working on a project in Japan and actually living in Belgium. I asked them to send the response to my sister's address, but she never told me that I got the letter. I travel a lot, but I hate it. I hate flying; it's my phobia!
BDF: What's nex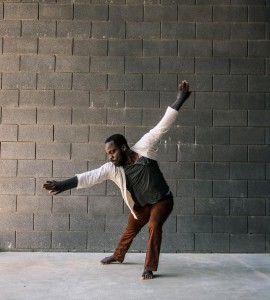 t for you in the dance world?
MK: I'm moving to Minneapolis. I will be teaching at the University of Minnesota, I just got a job there. One of my students is actually here at BDF! When I went to interview at Minnesota, I had a meeting with a student. And at orientation here at Bates, I saw her! The dance world is getting smaller but there are many things happening at the same time. Sometimes it's hard to keep track of what's going on.
BDF: Have you gotten opportunities from Bates?
MK: Oh yes, lots! Every work that I've made here has been successful. That's why it feels like home when I come here. The work that I made here won me the Vilcek Prize for Creative Promise in Dance in 2012. When I see the artists that are here, like Doug Gillespie and Paul Matteson, it makes me so happy. Once you get here, you know where you're going next. Here there are people to guide you, and they really mentor you. I see this festival as a dance mentor, more than just an exhibition place.
This post was written by Sydney Burrows. Sydney is the BDF Social Media Intern for the 2016 summer.