In the Works
BDF is teaming up with New York City-based Gibney Dance and The Playground to host a BDF+Gibney Connect, a daylong dance immersion on Tuesday, January 13, 2015 at Gibney Dance, 280 Broadway, NYC. The day will feature technique classes by Kendra Portier, member of David Dorfman Dance and founder of bandPortier,  Jennifer Nugent former member of Bill T. Jones/Arnie Zane Dance Company,  Amy Miller, Associate Artistic Director of Gibney Dance, and Gregory Dolbashian, Co-Director of The Playground.  BDF accompanist Glen Fittin will play for Kendra and Jen. Focused around inspired dancing and creative exchange, the day is designed for intermediate and advanced dancers. A reception will conclude the day. The all-inclusive fee is $35 with pre-registration or $42 day of. Registration Info available soon at: http://www.gibneydance.org/explore-classes/workshops/#workshops
On Sunday, January 11 from 1-3:30pm we will offer a modern technique & composition master class  for teens (14-18 years) taught by LaQuimah Van Dunk at the East Village Dance Project, 55 Avenue C, NYC.  Fee is $15, to register email: dancefest@bates.edu
For Boston area dancers, BDF will join forces with Dance Complex in Cambridge to co-host master classes as part of Winter Wonder Dance Festival, January 2-4. Stay tuned for more info.
2015 Faculty Announced
As winter approaches with it's chilly air and bare trees, we are deep into planning another hot summer of inspiring classes at BDF. Bringing together some of our favorite alums with exciting newcomers, our Young Dancers Workshop will feature modern classes by Erika Pujic and Karl Rogers, ballet with Martha Tornay and Shonach Mirk-Robles, jazz with Courtney D. Jones, hip hop with Shakia Johnson (2006 Emerging Choreographer), improvisation with Lida Winfield (2014 Emerging Choreographer), and repertory with Sean Dorsey.
Our Professional Training Program will include modern master Robert Moses, the teams of Kathleen Hermesdorf & Albert Mathias, and  Claudia Lavista & Omar Carrum, as well as  Mary Carbonara; ballet and Spiraldynamik© with Shonach Mirk-Robles and Rachel List; hip hop legend Rennie Harris, Contact Improvisation's first lady Nancy Stark Smith, jazz artist Autumn Eckman, Choreo Lab and Performance Skills with dance maker David Parker, transnational fusion with Donna Mejia, yoga and Pilates with Robbie Cook, plus Dance for the Camera with Shawn Hove, Rhythm Studies with Shamou, Business of Dance with Kim Konikow and Beyond the Stage with Debra Cash.
Detailed information will be available on our NEW website in mid-December.
Building Connections: Creating Opportunities
At BDF dancers at all stages of their careers make connections that lead to opportunities for professional advancement. Here are just a few of the exciting outcomes from last summer's Festival:
Mexican choreographers Claudia Lavista and Omar Carrum were invited to conduct fall residencies at the Boston Conservatory by Dance Chair Cathy Young, and at Smith College by faculty members Chris Aiken and Angie Hauser, all three of whom are core members of the BDF faculty.
Our 2014 season included a shared concert and classes taught by South African choreographer, Vincent Mantsoe, and Chinese artist, Yin Mei. We just learned that Yin Mei has invited Vincent to perform the same concert program in China this winter. An exciting outcome indeed!
Longtime BDF accompanist and composer, Jesse Manno, joined the backup band for David Dorfman's performance of "Come And Back Again" during our 2014 season. Consequently David asked Jesse to help create music for the DanceMotionUSA collaboration with Turkish dancemaker Korhan Basaran that took place over four weeks of the Festival. We were thrilled to hear Jesse perform as part of the band for the premiere performance at BAM in August.
Administrative intern, Ashley Yergens served as our social media maven last summer. Her stellar work increased our Facebook likes significantly, brought insightful posts to our blog, and caught the eye of the Brooklyn Academy of Music's DanceMotionUSA team who were at BDF for the Dorfman/Basaran residency. DMUSA was looking to fill their social media position and in October Ashley moved the Big Apple to join their staff.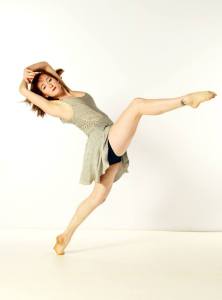 Administrative intern, Kristen Bernier was an invaluable member of our staff this summer. We are thrilled to announce that she joined the staff of  MAPP International with whom BDF has collaborated for over 20 years. MAPP is a dynamic producing organization engaged with an international cadre of performance artists creating on the cutting edge. MAPP is also a founding member (with BDF) and administrative home of The Africa Contemporary Arts Consortium.
2014 Festival Recap

The 2014 season, our 32nd, brought a global feast of projects to Lewiston, ME. David Dorfman Dance conducted a month-long creative residency teaching classes, performing "Come And Back Again" with a live band that featured three Festival musicians (Jesse Manno, Shamou and Adam Crawley), and delving deeply into process to develop a new work with Turkish choreographer Korhan Basaran and five dancers from Turkey and Armenia as part of Dance Motion USA a cultural diplomacy program of the U.S. State Department that is administered by Brooklyn Academy of Music.
Here's what the ever exuberant David Dorfman said:
"Bates is always alive for me – this summer it was on fire! Through DMUSA, I had the opportunity to work with incredible dance artists from Turkey and Armenia on a daily basis, in addition to the wonderful BDF students and faculty – what a dream come true! Aside from our intense and productive rehearsals – to see our guests take classes, hang out with each other and their fearless leader Korhan at night, and then inspire the next generation of dancers the next day – was fabulous!"   Watch residency video
On the international front we also hosted a creative residency for Flavienne Lago from the Ivory Coast, a former member of Compagnie Tche Tche. In an informal showing Flavie shared an excerpt from her heart wrenching work dealing with the loss of her parents to civil war and the struggle as an African woman to become an artist. For American students being confronted with this graphic and personal story of loss bought the harsh realities of life in a war torn country into sharp relief. There were many tears and much support offered to Flavie whose emotional performance was akin to re-living the horrific experiences.
The Festival also took dance off the stage and into the public realm with site performances in the Lewiston and Portland communities. A talented core of Maine and N.E. dancers including Meredith Lyons, Annie Kloppenberg, Betsy Miller, Jessamyn Schmidt, Amanda E. Hamp, Audrey Ouellette and Charlaine Katsuyoshi, performed "Horses" in windows of Portland Public Library during the First Friday ArtWalk on June 6. "Horses" was created by BDF faculty, Kathleen Hermesdorf and Albert Mathias during a spring residency at Bates College.
In July our fabulous Young Dancers Workshop counselors performed an improvised score during the Lewiston Friday Art Walk.
Here's what three 2014 artists in residence had to say about BDF:
"It is a rare occasion for young artists like ourselves to be seen, celebrated and asked to grow the way we were at Bates. We were immersed in the world of dance for three weeks in the way we all hope to be, but struggle to do, in our own communities. We left Bates with a sense of joy, creativity, clarity and community that is often easy to lose track of as an independent artist."– Emerging Choreographers Lida Winfield & Ellen Smith Ahern
"The more I reflect on it the more I realize how much teaching at BDF has changed my life and expanded my dance world." – Ballet faculty, Rachel List
"These past three weeks were incredible for me.  I felt such support and inspiration from each fellow artist.  The time we spent together fed me and made me feel grateful for the possibility of creating lasting relationships and collaborations in a field where resources are so scarce.  Often we feel so isolated in our struggles … to see how each of us is creatively finding our way makes a huge difference." – Improvisation faculty, Chris Aiken
Support the Bates Dance Festival
BDF relies on contributions from foundations, corporations, and individuals like yourself to supply 40% of our operating budget. Please consider a gift in any amount in support of our 2015 season. Make your tax-deductible contribution online at NOW.
The Bates Dance Festival advances the work and life of dance students, professional artists and public communities by cultivating opportunities for learning, creativity and connection in a supportive and diverse dance and performance environment.