As the festival draws to a bittersweet end, it's about time to go behind-the-scenes. More specifically, let's give a round of cyberspace applause for our interns! BDF offers elite internships in technical production, video/media, arts administration, and dance education. These individuals gain irreplaceable contacts and in-depth knowledge of dance as a field. We interviewed some of our interns and posed the following questions:
What is your role as a BDF intern?
How will you apply this internship to your reality outside of BDF?
Check out what they had to say: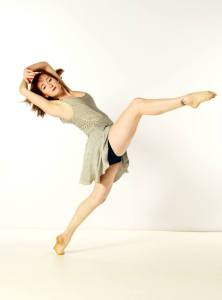 Kristen Bernier
An an office intern this summer at Bates, I have numerous administrative responsibilities, some of which include managing and updating the database, organizing the schedules and appointments for the amazing body-workers on site, coordinating the keys for all festival participants, and planning for the arrivals and departures of students throughout the three programs. The staff has gone above and beyond to ensure that my experience is most educational and fulfilling, through their collaborative nature and eagerness to share. In addition to working the festival, I have the opportunity to participate in the classes provided by the awe-inspiring faculty. With dual insights into the festival, my experience as an intern has been incredibly enlightening and humbling. After Bates Dance Festival, I will be moving to New York City where I will pursue a career in the arts and administration, working on personal artistic ventures and for MAPP International Productions as their Administrative Manager. My experience as an intern has facilitated my growth in both realms of art and business immensely, shedding light on the interchangeability between creativity and administration. BDF is unique in the way that it is more intimate and communal, fostering an environment in which obtaining connections and knowledge in the dance world and beyond is organic. It is clear through its growing lineage, that the relationships created at BDF are long withstanding. The experience I have gained at the Festival has prepared me to take the next step in my career with enthusiasm and has supplied me with an incredible knowledge of the field at large.
Calvin Franke 
As an Arts Administration Intern at BDF, I am responsible for day to day tasks in the office as well as the Young Choreographers/New Works Showcase at the end of the festival.  It's a great experience to be able to head a project and see it from beginning to end.  I have set office hours during the day when I am not in class and every day is different and exciting in a new way. After BDF, I go back to working on a collaborative research project with my professor at the University of Wisconsin-Eau Claire that I have been involved with since the beginning of June.  This internship has exposed me to so many amazing people that it is almost impossible to not make a BDF connection wherever I go.  Being able to see the behind-the-scenes work that goes into this festival is incredible and a valuable opportunity for anyone wanting to enter this field.
Stephanie Grover
At BDF this summer, my main role as one of the arts administrative interns is to manage the merchandise store and its sales. In addition, we assist Laura Faure and Meredith Lyons in the office by answering the phones, creating informational packets for each of the participants, as well as the faculty, that they receive as they arrive, and working to keep everyone updated and informed about the various events, programs, and workshops that are offered throughout the festival. I also help at the performances by selling concessions or working will call as needed. After BDF, I am looking forward to staying in contact with these new amazing individuals I have met here at the festival. This welcoming, talented, open-minded community at this festival has been unlike any other I have ever been a part of. BDF has inspired me to continue working hard to fully support this industry that I have always loved and believed in, and now, I have even more people to share ideas with/collaborate with in the future. I have learned to value what I can bring to the table, and it will be exciting to see where my life will bring me upon returning to my brand new apartment in NY. The options are endless!
Tori Lawrence
As a video intern, I have the pleasure of working alongside videographers Peter Richards, Lindsay LaPointe, Ellen Maynard, and Renato Vacub Cimi.  Our video team is a closely knit, talented group of people who are responsible for filming all of BDF's performances, classes, faculty interviews, and other showings.  We typically film each day and then take two classes when we're not busy in the editing studio.  This year, I've been given the task of creating a mini-documentary of the Young Dancers Workshop as well as creating two interview videos on artists Jennifer Nugent and Omar Carrum.  This internship has given me the time, resources, and mentorship to truly craft my own voice as a filmmaker. I'm a Philadelphia-based choreographer who specializes in creating dance on films and large site-specific installations (www.torilawrence.org), so this internship opportunity has not only allowed me to delve further into the field of film, but it has helped me establish connections with some of the world's top artists. I'm heading to the University of Iowa to get my MFA in Choreography this Fall, so I've been lucky to have spent my summer here fine-tuning my camera/editing techniques and taking dance classes with some of the best artists out there.
Ashley R.T. Yergens
Likes, follows, retweets, and favorites are the social currency of my generation and younger. As the BDF Social Media Intern, my responsibility is to utilize this social currency for the greater good of dance. I am a storyteller. I want to make dance accessible and understandable for the general public. For me, social media allows us to foster and maintain relationships and stories until we can be in the same room together. Also, with the ever-changing landscape of dance, I believe that it's a good practice for our BDF choreographers, teachers, and movers to keep up with the pace of technology. Dance can survive if we can become the programmers instead of the programmed. After BDF, I will apply this internship experience to my new position as the Impact Coordinator for the Arts at the Boys & Girls Club in Rochester, Minnesota. Additionally, I will be showing Is this more ladylike? at Patrick's Cabaret in Minneapolis, Minnesota. The work explores the social construction of what it means to be "ladylike" in contemporary performance. Last but not least, I am proud to announce that I have been selected as a Zenon Dance Zone Choreographer for the Fall 2014 Zone session. For more information, visit www.artyergens.com.
For more information, visit the "internships" section of our website here.
This post was written by Ashley Yergens. Ashley is the BDF Social Media Intern for the 2014 summer.